Moll Champion Desk - Left Up
Champion - The Ultimate Study Desk
The top of the line moll desk, available with a split desktop, choice in colours for the sides and with full adjustability in height and tilt. The Champion is perfectly suited to children of all ages through to adults and adjusts effortlessly to whatever task the user is doing. Choose a Left Side Tilt, Right Side Tilt or Full Tilt
1799 Item Items
New
Warning: Last items in stock!
Availability date:
Champion by moll
The top of the line moll desk, available with a split desktop, choice in colours for the sides and with full adjustability in height and tilt. The Champion is perfectly suited to children of all ages through to adults and adjusts effortlessly to whatever task the user is doing.
That makes the new-moll desk to a "Champion":
Split desktop:
One part of the desktop can be tilted and used for drawing, writing or reading – while the rest of it remains fixed in place as a practical storage surface and working space.
Unique tilt position :
Pulling on the left button positions the desktop at an angle, while pulling on the right one lowers it. Childproof and TÜV-tested. This means there are no disturbing gaps between the panel sections when the desktop is not tilted.
Comfort Height Adjustment:
The user-friendly cable-pull height adjustment. With just a pull at the cable the height will adjust stepless. For child proof lock the pull mechanism can be taken off. For desk heights from 53 to 82cm.

Left Up
The left section of the desk top is tiltable. Fixed shelf to the rear + to the right.
Depending on the chosen version, the tilting and fixed parts of the desktop are the perfect ergonomic match. Moll's recommendation: left up for right-handed users, right up for left-handed users, front up for everyone possible.
Colour can also be chosen individually:
Every Champion comes with a box of colour foils for the leg runners and the matching cover caps for the "YoYo".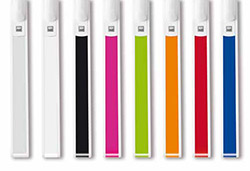 As children love things colourful and their tastes often change we have developed interchangeable coloured items for the desks, such as coloured desk lids. Each writing desk comes with different stylish coloured lids - as always, at no extra cost!.
Included with every Champion:
Dimensions: 120×72 cm
Your individual moll writing desk
Select matching additions according to what you need.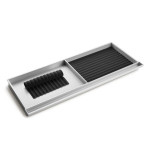 Large drawer
For practical storage space across the width of the desk top; can also be fitted subsequently, without the desk having to be taken apart. Including foam inlays.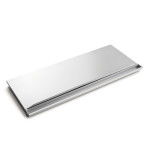 Drawer cover
Complete cover for the drawer as a sight-screen and dust protection when the top is tilted.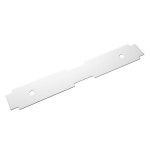 Cable-duct cover
Conceals sight into the cable-duct, in translucent finish
moll – quality made in Germany!